category manager
Other details
Match criteria
region
Gelderland

,

Noor-Brabant

,

Utrecht

,

Limburg
Continuous Recruitment
your future employer
Lamers HTS as part of Aalberts Advanced Mechatronics, is a leading industrialization partner of high purity gas and fluid distribution, control, and delivery systems. As a manufacturing expert in machine conditioning, Lamers relieves its customers with system development, system engineering, system manufacturing, and lifecycle management. The systems and modules provide controlled flow of (ultra)pure gases and liquids to high safety standards for the high-tech machinery of our OEM customers. Lamers acts as a first tier supplier and focusses on the semiconductor, aerospace, pharma, food, and science markets.
Lamers HTS is a part of Aalberts Advanced Mechatronics Group (AAM). Lamers HTS is located in Nijmegen, the Netherlands, and currently employs approximately 550 employees.

your future role
As a category manager, you are at the basis of expanding our product categories. It is your responsibility to determine the purchasing strategy within your product category. You have product knowledge, develop a vision and based on this create a category strategy that you then have to successfully implement and monitor. You take responsibility for the Total Cost of Ownership for the relevant product category. You also ensure a supply base that is in line with our NPI projects and strategic initiatives (pre-industrialisation). You pay close attention to developments in the market and the needs of our (internal) customers. From your role as a strong negotiator and relationship manager, you have regular contact with our existing suppliers and new suppliers that fit this strategy. In addition, you play a role in the escalation process and you work closely with a cross-functional category team consisting of tactical purchasing and material planning.
This is what you will do:
You are involved in making a pre-selection of the right suppliers that match the business strategy of lamers HTS and the requirements of the semiconductor industry in a broader sense (resulting in an Approved Supplier List – ASL);
Being able to organize and lead Business Review Meetings and manage expectations;
Setting up a supplier account plan;
Define and implement a relevant product category strategy;
You have to manage supplier development programs for the selected strategic suppliers (ensuring continued competitive advantages for lamers);
Strategic business reviews with key suppliers (technology roadmap, supply chain development, long-term relationship, etc.)
You are going to lead the contract negotiations and formalization of specific products within the list of approved suppliers;
You are responsible for the Supplier Performance Evaluation (SPE) according to predefined KPI on QLTCS;
Representation of Purchasing in complex internal projects;
Relationship management of suppliers;
Participates in supplier audits where necessary and carefully monitors supplier KPIs in close collaboration with the quality department and tactical purchasing;
Next level of escalation regarding supplier QLTCS.
your profile
You are a communicative procurement specialist with proven expertise in sourcing mechanical and/or electrical components. You can (of course) negotiate well and have a strong affinity with the commercial aspects of a company. You switch easily between and with suppliers, products and customers and you also know how to take the initiative. You have an eye for quality, you are result-oriented and you have considerable persuasiveness.
We also ask:
A completed Bachelor education, for example in Industrial Engineering, Mechanical Engineering, Supply Chain or similar; additional training e.g. Nevi 2 is an advantage;
You have 5 to 10 years of work experience in a similar position, preferably in strategic procurement in a technology industry;
You have technical know-how in relation to the technical market;
You have excellent organizational skills and an analytical mind;
A good command of the English language in word and writing;
The Dutch language is an advantage;
Moreover, you recognize yourself in our core values; Be an entrepreneur, Take ownership, Go for excellence, Share and Learn and Act with integrity.
what we offer
We offer you a pleasant pragmatic but also motivated corporate culture where you get all the space you need to give substance to your own initiatives and where there is room for personal development. Lames HTS give you the tools and possibilities to perform in your job as category manager.
In addition, we offer you;
A good salary, which depends on your experience level
Investments in your personal and professional development (both financially as in 'coaching on the job')
25 vacation days plus 13 ADV days
Working in an international environment
If you are excited about this position and would like to apply, please use the application button. For questions, please feel free to contact Bjorn de Wit, corporate recruiter at Lamers HTS at 06-18 61 20 12 or bjorn.dewit@lamershts.com. Also check our website for more information: aalberts.com/am.
* We employ our own recruiter. Acquisition in response to this vacancy is not appreciated. Unsolicited resumes will be treated as direct applications by our recruiter.
Bjorn de Wit: #LI-BD1

location
Nijmegen
publication date
22.06.2023
contact person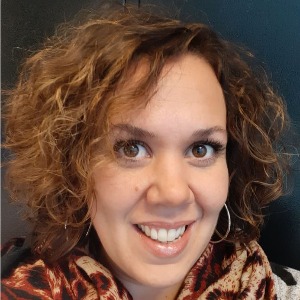 Claire van Slooten
job agents
Create a job agent and receive new jobs by e-mail or SMS.