machine operator bending machine
Other details
Match criteria
region
Limburg

,

Noor-Brabant

,

Gelderland
Continuous Recruitment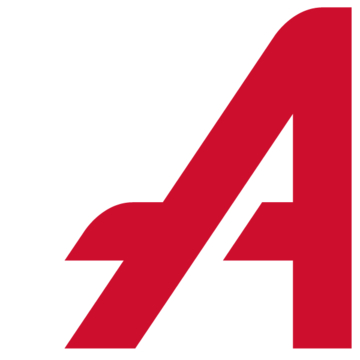 your future employer
For our customers we produce, in a cleanroom, mostly parts for machines from which computer chips are made. For a more detailed description, please visit our website.

Lamers currently employs about 375 people. We have an open and informal company culture. The team currently consists of 2 employees, working in shifts.
Be an entrepreneur
Take ownership
Go for excellence
Share and Learn
Act with integrity
If, when you read the above core values, you think "What exactly does this mean in practice?" Then read about what it's like to work for us here.
your future role
Because of the mentioned growth we are looking for several candidates to train internally as Machine Operator Bending Machine in our cleanroom.
What will you be doing as machine operator bending machine in the cleanroom?
Securely and precisely make the pipes to their correct length by means of a machine,
accurately measure the pipes with a tape measure or caliper,
stretching the pipes in the bending machine so that you can cut them off at an exact angle and flat,
being able to carry out a final check on the (own) workpiece so that colleagues are assured of an exactly fitting component and this can be processed immediately in the next step,
your profile
Now that you know what you're going to do, the question is: do you recognize yourself in the following list?
MBO level 3/4 in one of the following areas: WTB, construction/fabrication
able to read drawings and other technical documents
You are able to work in a disciplined way and follow procedures at all times,
You can work well independently within a team,
you speak Dutch (level B1) and / or English (level B1)
what we offer
room for personal development and entrepreneurship,
a salary between € 2,300 and € 2,800 gross per month,
25 vacation days plus 13 ADV days of which some are fixed.
CAO technical installation company,
working in shifts
For questions, please feel free to contact Bernice Godschalk, HR Advisor at 06-82068072 . Also check our website for more information: aalberts.com/am

*Acquisition in response to this vacancy is not appreciated as we are filling this vacancy through our own recruitment. Profiles and CVs sent unsolicited by agencies will be treated as direct applications from the candidate.
______
Aalberts NV and its subsidiaries are an Equal Opportunity and Affirmative Action Employer. All qualified applicants will receive consideration for employment without regard to race, colour, religion, gender, sexual orientation, gender identity, national origin or ancestry, age, disability or veteran status, or other protected status.
location
Nijmegen
publication date
16.06.2021
contact person
Anouk Oosterhof
job agents
Create a job agent and receive new jobs by e-mail or SMS.