maintenance engineer
Other details
Match criteria
Continuous Recruitment
your future employer
Lamers HTS as part of Aalberts Advanced Mechatronics, is a leading industrialization partner of high purity gas and fluid distribution, control, and delivery systems. As a manufacturing expert in machine conditioning, Lamers relieves its customers with system development, system engineering, system manufacturing, and lifecycle management. The systems and modules provide controlled flow of (ultra)pure gases and liquids to high safety standards for the high-tech machinery of our OEM customers. Lamers acts as a first tier supplier and focusses on the semiconductor, aerospace, pharma, food, and science markets.
Lamers HTS is a part of Aalberts Advanced Mechatronics Group (AAM). Lamers HTS is located in Nijmegen, the Netherlands, and currently employs approximately 550 employees.
your future role
As maintenance engineer you are responsible for the verification, calibration, and validation of all product specific test-equipment. You will be the technical expert in the installment and operating of these machines and test tooling and will assure maximum uptime. Also, you participate in the design phase of new test-equipment to ensure all lessons learned are preventively implemented. You act as first line of response when technical issues arise with the test tooling arise.
Core tasks:
Manage the install and maintenance of test tooling in our factories, including new equipment, upgrades and system relocations;
Assure perfect uptime of test tooling by continuous verification, calibration, and validation and manage and perform resulting maintenance work;
Evaluate and diagnose problems and make appropriate repairs. Work with colleagues, customer, and technical support in isolating and solving problems;
Monitor, maintain and optimize internal factory test tooling on a daily basis to enhance functionality and prevent problems, share learning in design teams to prevent repetition;
Train colleagues in use and routine maintenance of equipment, act as first line responder;
Independently and accurately prepare written technical reports containing problem descriptions, root cause analysis, and creative solution proposals;
First technical contact for our factory for all downtime of test equipment.
your profile
For the position of Maintenance Engineer you possess a pragmatic attitude and can operate self sufficiently on location. You have high technical affinity and are able to technically investigate the problem, and together with your colleagues devise creative solutions.
For the role of Maintenance Engineer, you bring the following knowledge and experience with you:
Bachelor degree in engineering e.g. physics, chemistry, mechatronics, mechanical, electronics, automation;
At least 5 year experience in either (preventive) maintenance engineering, service engineering, technical support engineering, machine installment;
Expert level of technical affinity on electronics, control and automation equipment;
Intermediate level of technical knowledge of mechatronics and mechanical.
what we offer
We offer you a pleasant pragmatic but also motivated corporate culture where you get all the space you need to give substance to your own initiatives and where there is room for personal development. Lamers HTS give you the tools and possibilities to perform in your job as Maintenance Engineer.
In addition, we offer you:
A good salary, which depends on your experience level;
Investments in your personal and professional development (both financially as in 'coaching on the job');
25 vacation days plus 13 ADV days;
Working in an international environment.
If you are excited about this position and would like to apply, please use the application button. For questions, please feel free to contact Bjorn de Wit, corporate recruiter at Lamers HTS at 06-18 61 20 12 or bjorn.dewit@lamershts.com. Also check our website for more information: aalberts.com/am.

* We employ our own recruiter. Acquisition in response to this vacancy is not appreciated. Unsolicited resumes will be treated as direct applications by our recruiter.
Bjorn de Wit: #LI-BD1

location
Nijmegen
publication date
07.08.2023
contact person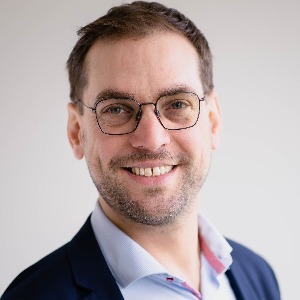 Arie-Jan van Berkum
job agents
Create a job agent and receive new jobs by e-mail or SMS.