material planner
Other details
Match criteria
region
Gelderland

,

Noor-Brabant

,

Limburg
job type
Procurement

,

Technical
hours per week
32 - 36 hours

,

36 - 40 hours

,

40 Uren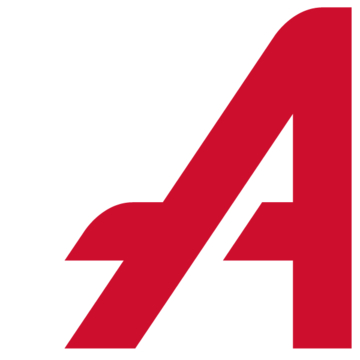 your future employer
Lamers High Tech Systems is a leading system integrator and installation company specializing in design & engineering, production, qualification and construction of liquid and gas supply systems, focusing on ultra-high purity applications. We serve the semiconductor, aerospace, chemistry & pharma, materials (solar, optics, LEDs, etc.), food and oil & gas markets, and have become the preferred supplier of high-tech OEMs. Founded in 1909 and part of Aalberts since 2011, we are based in Nijmegen (the Netherlands).
Lamers excels in the development of low volume, high mix, high complexity systems and aims for early involvement and customer intimacy. We provide plug & play solutions to accelerate time-to-market and support customers from the concept phase to high volume manufacturing of new ultra-high purity equipment. After installation we provide service and support.
your future role
The Material Planner ensures On Time In Full availability of materials for an agreed production schedule within the set time frame at minimal cost through the timely creation and release of Purchase Orders and through timely and consistent follow-up of differences in promised delivery dates and quantities.
The Material Planner also ensures timely communication and reporting to internal stakeholders.

As a Material Planner you will be responsible for:
Analysis of the MRP output from a material demand, supply and availability perspective.;
Optimal use of the agreed capacity at the supplier in order to be able to meet the stated material availability.
Analysis of the delivery reliability of the assigned suppliers and recording and reporting to Tactical buyers.
Creation of different types of orders: (new buy, repairs, parts as agreed within the High Volume Material / Long Term Agreement [=parts with a material contract] )
Management of the allocated purchase order portfolio in terms of prioritizing, expediting, re-in, re-out of orders at the supplier (incl. repair orders).
Responsible for correct and timely communication in case of escalations and coordination with internal stakeholders. Reporting, follow-up and closure of all relevant issues;
Maintenance of all relevant material planning parameters in our ERP systems;
Analysis of the material requirements and impact on delivery schedules in case of product changes and presenting and advising the late parts in case of product changes.
Inventory management in accordance with established processes and targets.
Communicate and report established KPIs and escalate in case of exceedances outside agreed limits.
your profile
Education
Minimum: Secondary Vocational Education level 4 (in Dutch: MBO4)
Purchasing and Logistics or Planning and Logistics (or similar field of study)
Preferably additional certification: NEVI 1
Good communication skills
Can-do mentality.
Good command of Dutch and English
Experience
0-2 years' working experience in an industrial / production environment
0-2 years' working experience with an ERP system (IFS recommended).
Analytical skills.
what we offer
We offer you a pleasant pragmatic but also driven corporate culture where you get all the space you need to give substance to your own initiatives and where there is room for personal development.
In addition, we offer you;
A competitive salary, which depends on your experience level;
Investments in your personal and professional development (both financially as in 'coaching on the job');
25 vacation days plus 13 ADV days;
Working in an international environment.
If you are excited about this position and would like to apply, please use the application button. For questions, please feel free to contact Lana Haseta, corporate recruiter at Lamers HTS at 06-18 41 73 96 or lana.haseta@aalberts-am.com Also check our website for more information: aalberts.com/am.
* We employ our own recruiter. Acquisition in response to this vacancy is not appreciated. Unsolicited resumes will be treated as direct applications by our recruiter.
location
Nijmegen
publication date
12.12.2022
contact person
job agents
Create a job agent and receive new jobs by e-mail or SMS.