supply chain engineer
Other details
Match criteria
region
Noord-Holland

,

Utrecht

,

Zuid-Holland
job type
Engineering

,

Production

,

Procurement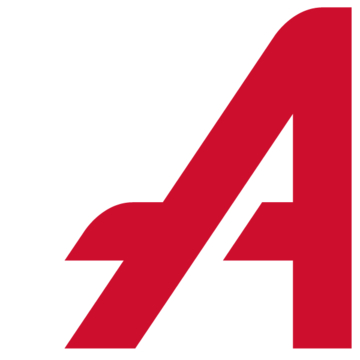 your future employer
Lamers High Tech Systems is a leading system integrator and installation company specializing in design & engineering, production, qualification and construction of liquid and gas supply systems, focusing on ultra-high purity applications. We serve the semiconductor, aerospace, chemistry & pharma, materials (solar, optics, LEDs, etc.), food and oil & gas markets, and have become the preferred supplier of high-tech OEMs. Founded in 1909 and part of Aalberts since 2011, we are based in Nijmegen (the Netherlands).
Lamers excels in the development of low volume, high mix, high complexity systems and aims for early involvement and customer intimacy. We provide plug & play solutions to accelerate time-to-market and support customers from the concept phase to high volume manufacturing of new ultra-high purity equipment. After installation we provide service and support.
your future role
As a supply chain engineer you are in the lead for streamlining the processes between sales, purchasing, planning and production. To achieve this, in the role of the supply chain engineer, you use your technical, analytical and project management skills to organize a solid supply chain. You provide the system with the right information and you take on an advisory role towards the various departments, you also inform our customers of all necessary information about the progress and you switch where necessary within the process.
Within the position you will deal with the following challenges:
You are the logistics counterpart in cross-functional teams (design phase) for complex product introductions (NPI) as well as product changes;
You are responsible for optimizing existing supply chain processes and setting up new ones;
You analyze under-performing areas in the chain and identify the important trends; You manage the schedules and provide advice on capacity and possible bottlenecks;
You support the planner(s) and make suggestions for improvement with regard to the current working method.
your profile
You like to work in cross-functional teams, are able to distinguish main and side issues and estimate the impact of your actions on the other departments. You are creative, enterprising, goal-oriented and you go for the business interests of Lamers.
This means that you are able to balance the various interests of departments. But always with the aim of helping the customer as best as possible. You are strong in your shoes and you can determine the priorities well. Furthermore you have:
a bachelor or master in Supply Chain Management, Mechanical Engineering, Industrial Engineering or similar,
at least 8 years of experience with Supply Chain Planning / material planning, sourcing management,
knowledge of engineering, production and process techniques such as: SPC, LEAN and Continuous Improvement, 5S.
Experience with MS Excel (and MS Power BI)
excellent interpersonal skills, customer oriented,
good command of the Dutch and English language is a must for this position
what we offer
In addition to a pleasant pragmatic but driven company culture, we offer:
Market based salary,
Space for personal development and entrepreneurship,
25 vacation days plus 13 ADV days of which some are fixed,
Send us your application today. For questions, please feel free to contact Maik Litjens at 06 50 48 24 13.
*Acquisition in response to this vacancy is not appreciated as we are filling this vacancy through our own recruitment. Profiles and resumes sent unsolicited by agencies will be treated as direct applications from the candidate.

______
Aalberts NV and its subsidiaries are an Equal Opportunity and Affirmative Action Employer. All qualified applicants will receive consideration for employment without regard to race, color, religion, gender, sexual orientation, gender identity, national origin or ancestry, age, disability or veteran status, or other protected status.
location
Nijmegen
publication date
25.02.2022
contact person
job agents
Create a job agent and receive new jobs by e-mail or SMS.