supply chain planner
Other details
Match criteria
job type
Procurement

,

Production

,

Logistics
hours per week
40 Uren

,

36 - 40 hours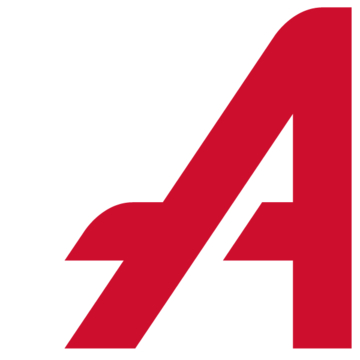 your future employer
Lamers High Tech Systems is a leading system integrator and installation company specializing in design & engineering, production, qualification and construction of liquid and gas supply systems, focusing on ultra-high purity applications. We serve the semiconductor, aerospace, chemistry & pharma, materials (solar, optics, LEDs, etc.), food and oil & gas markets, and have become the preferred supplier of high-tech OEMs. Founded in 1909 and part of Aalberts since 2011, we are based in Nijmegen (the Netherlands).
Lamers excels in the development of low volume, high mix, high complexity systems and aims for early involvement and customer intimacy. We provide plug & play solutions to accelerate time-to-market and support customers from the concept phase to high volume manufacturing of new ultra-high purity equipment. After installation we provide service and support.
your future role
In de rol van supply chain planner ben je eindverantwoordelijk voor de effectieve planning en aansturing van de werkzaamheden richting productie. Je hebt nauw contact met collega's ten behoeve van de voortgang in het proces en stemt concrete zaken af ​​met de verschillende afdelingen. Met jouw analytisch vermogen overzie je de verschillende fasen in de productieplanning en anticipeer je hier samen met het team op waar nodig. Hierin speel je de centrale rol binnen een energieke en innovatieve hightech werkomgeving.
Binnen de functie krijg je te maken met de volgende uitdagingen:
Je bent verantwoordelijk voor het definiëren van de juiste planregels en het opstellen van een meerjaren-/masterplanning,
Je hebt inzicht in de capaciteit en bezetting van de verschillende afdelingen in onze fabriek, je weet waar je kunt schakelen en hoe je kunt opschalen,
Je bent verantwoordelijk voor het maken van het productie- en montageplan, rekening houdend met levertijd, beschikbaarheid van machines, mensen en materiaal,
Je hebt regelmatig overleg met de betrokken productieafdelingen over planning versus realisatie,
Op basis van historische informatie in combinatie met forecasts ga je voor een optimale planning en reserveer je capaciteit voor toekomstige behoeften,
Je maakt overzichten van onder andere. onderhanden werk, VC-NC overzicht en KPI's inclusief productieachterstanden, etc;
Waar nodig voer je verbeteringen door met betrekking tot de logistieke processen,
Je bent verantwoordelijk voor het borgen van levertijden en correcte verwerking in ons ERP-systeem.
your profile
We are looking for a supply chain planner with a strong sense of responsibility and who fully recognizes our core value "Take Ownership". Analytical, strong communication skills and experience with planning and organizing are the most important competencies. Your focus is on guaranteeing our delivery times and thus satisfying our customers.
In addition, you have:
A degree (Bsc or MSc) in Business Administration, Supply Chain Management or a related field,
At least 4 years of work experience in a technical and/or production environment,
Knowledge and experience with ERP systems,
Strong communicative skills,
A hands-on mentality supplemented with a large dose of perseverance;
Knowledge of the Dutch and English language in word and writing. German is a plus.
what we offer
In addition to a pleasant pragmatic but driven company culture, we offer:
Market based salary,
Space for personal development and entrepreneurship,
25 vacation days plus 13 ADV days of which some are fixed,
Send us your application today. For questions, please feel free to contact Maik Litjens at 06 50 48 24 13.
*Acquisition in response to this vacancy is not appreciated as we are filling this vacancy through our own recruitment. Profiles and resumes sent unsolicited by agencies will be treated as direct applications from the candidate.

______
Aalberts NV and its subsidiaries are an Equal Opportunity and Affirmative Action Employer. All qualified applicants will receive consideration for employment without regard to race, color, religion, gender, sexual orientation, gender identity, national origin or ancestry, age, disability or veteran status, or other protected status.
location
Nijmegen
publication date
28.02.2022
contact person
job agents
Create a job agent and receive new jobs by e-mail or SMS.