tactical buyer
Other details
Match criteria
region
Gelderland

,

Limburg

,

Noor-Brabant
job type
Procurement

,

Purchasing

,

Supply Chain
Continuous Recruitment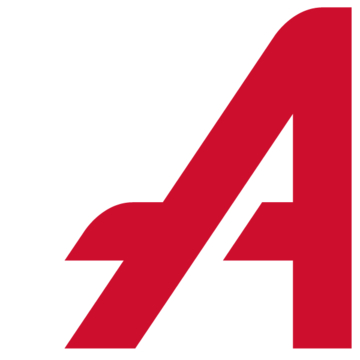 your future employer
Lamers HTS as part of Aalberts Advanced Mechatronics, is a leading industrialization partner of high purity gas and fluid distribution, control, and delivery systems. As a manufacturing expert in machine conditioning, Lamers relieves its customers with system development, system engineering, system manufacturing, and lifecycle management. The systems and modules provide controlled flow of (ultra)pure gases and liquids to high safety standards for the high-tech machinery of our OEM customers. Lamers acts as a first tier supplier and focusses on the semiconductor, aerospace, pharma, food, and science markets.
Lamers HTS is a part of Aalberts Advanced Mechatronics Group (AAM). Lamers HTS is located in Nijmegen, the Netherlands, and currently employs approximately 550 employees.

your future role
Within lamers HTS we operate in a challenging market in relation to the high-tech industry. In addition to operating in a challenging market, we at lamers are growing. To realize this growth, we are looking for experience and reinforcement of our purchasing team. This role can offer you both deepening and broadening within the tactical purchasing profession. As a tactical buyer within lamers HTS, you occupy an important position when it comes to our supply chain. You are responsible for the QLTCS performance of the suppliers assigned to you. Within the position of tactical buyer, it is important to keep your head cool in our challenging market. You do this by positioning yourself as a driven negotiator, but you also can build long-term supplier relationships. Within lamers HTS you gain confidence and responsibility in your work. For example, you may independently conclude contracts with suppliers within the frameworks set by the category manager. You also actively participate in formulating the purchasing strategy of lamers HTS.
Core tasks:
You are responsible for the RFQ process in which you request quotations, assess them and discuss them internally with colleagues;
You also ensure that the NDA conditions are met by the suppliers;
You have the space to negotiate independently with selected suppliers about prices and lead times at the best possible TCO (Total Cost of Ownership) conditions;
You are responsible for concluding supplier contracts;
Handling invoice differences and releasing them for settlement by Finance according to our guidelines;
Identify potential procurement risks and contribute to the management of these risks;
With QLTCS escalations (Quality Logistics Technology Costs Sustainability) you contribute to the solution;
Drawing up KPIs for suppliers in the field of price, quality and delivery reliability.
your profile
For Lamers we are looking for a driven and result-oriented tactical buyer with at least 3 years of experience at a tactical level. In addition, you have relevant market knowledge and work experience within the technical industry or another industry in relation to technology. You are able to switch quickly within a dynamic environment, you are strong in your shoes and you want to develop further. You are characterized as decisive and are able to enter into discussions with suppliers, but also with the internal organization.
We also ask:
You have a Bachelor level thinking and working and you have a completed MBO+ or HBO education, for example in the direction of Purchasing, Logistics Supply Chain, (Technical) Business Administration or Commercial Economics; additional completed training e.g. Nevi is an advantage;
At least 3 to 5 years of work experience in the purchasing field, preferably at a tactical level;
You are stress-resistant and can keep a cool head in a challenging technical market;
Good communication skills and mastery of the English language in word and writing; command of the Dutch language is an advantage;
Moreover, you recognize yourself in our core values; Be an entrepreneur, Take ownership, Go for excellence, Share and Learn and Act with integrity.
what we offer
We offer you a pleasant pragmatic but also motivated corporate culture where you get all the space you need to give substance to your own initiatives and where there is room for personal development. Lames HTS give you the tools and possibilities to perform in your job as tactical buyer.
In addition, we offer you;
A good salary, which depends on your experience level
Investments in your personal and professional development (both financially as in 'coaching on the job')
25 vacation days plus 13 ADV days
Working in an international If you are excited about this position and would like to apply, please use the application button. For questions, please feel free to contact Bjorn de Wit, corporate recruiter at Lamers HTS at 06-18 61 20 12 or bjorn.dewit@lamershts.com. Also check our website for more information: aalberts.com/am.

We employ our own recruiter. Acquisition in response to this vacancy is not appreciated. Unsolicited resumes will be treated as direct applications by our recruiter.
Bjorn de Wit: #LI-BD1
location
Nijmegen
publication date
22.06.2023
contact person
job agents
Create a job agent and receive new jobs by e-mail or SMS.